Conference Spaces
Host Your Event in a Unique Setting
Our modern, bright, and airy conference spaces offer you, and your delegates, an extraordinary environment to meet, mingle, and learn. They are flexible enough to ensure you'll be able to realise the vision for your event, while not needing to compromise on any of the practicalities like parking, catering, or AV. We can facilitate events for up to 400 people, along with options for exclusive use of the venue.
With a 247-seat auditorium and large exhibition areas, the spaces can be hired as standalone or in conjunction with any of our meeting rooms. If you're planning a conference that would require breakout rooms, the meeting rooms offer the perfect space for these.
Explore Spaces in Coventry
Explore Spaces in Liverpool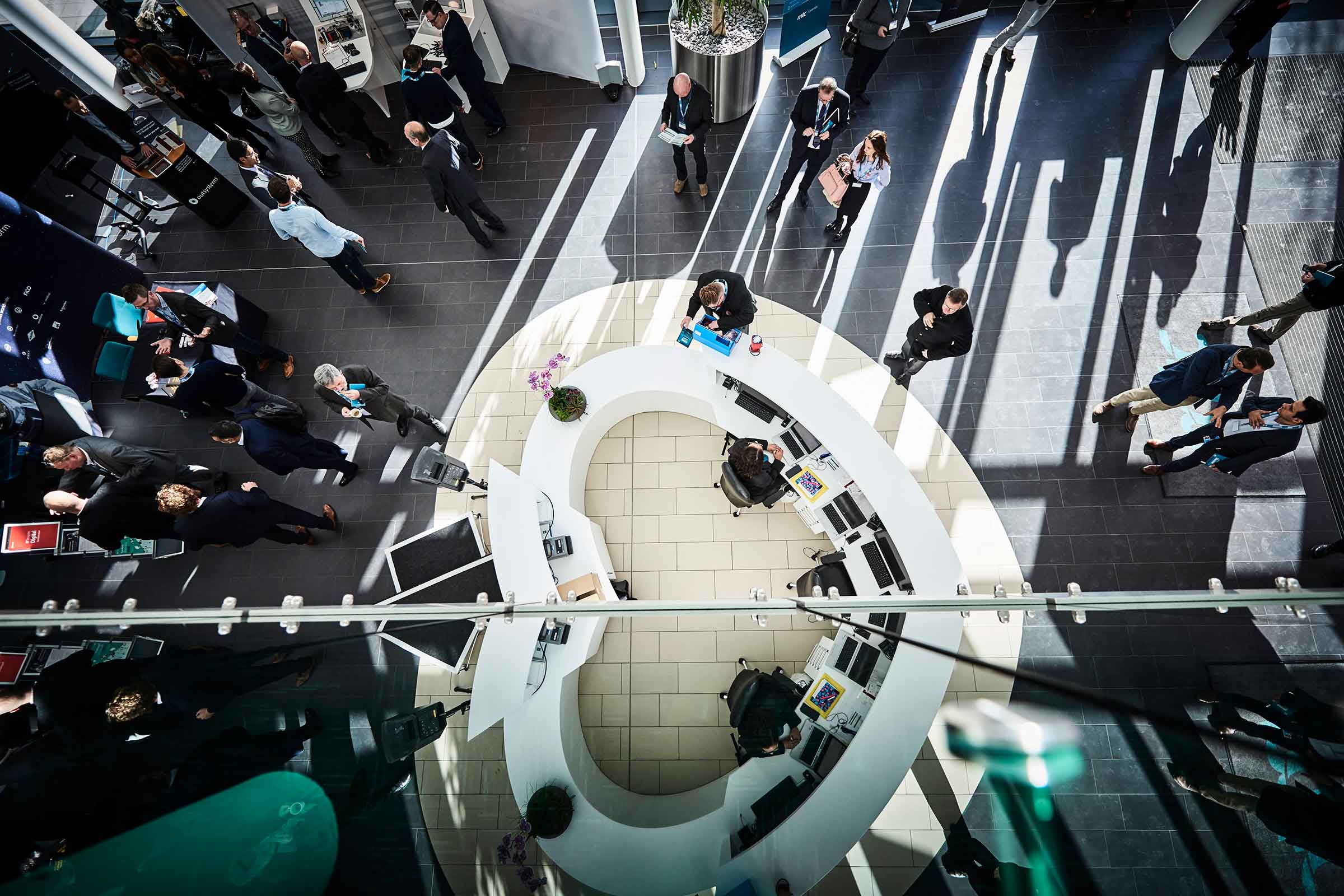 Meeting Rooms
Inspiring Spaces
Our meeting rooms and state-of-the-art facilities are designed to comfortably accommodate your delegates. All our inspiring and versatile spaces can be flexibly adapted to your needs. 
We understand that every meeting is different, so we approach each client discussion with an open mind and non-restrictive approach. Whether you're hosting for 8 or a gathering for 120, our choice of meeting spaces mean we have something for everyone. 
As you'd expect, the venue has state-of-the-art AV equipment to support hybrid meetings and presentations, along with AV technicians to help you get up and running. Each meeting room is fully equipped with the latest equipment to ensure you're kitted out with everything you need.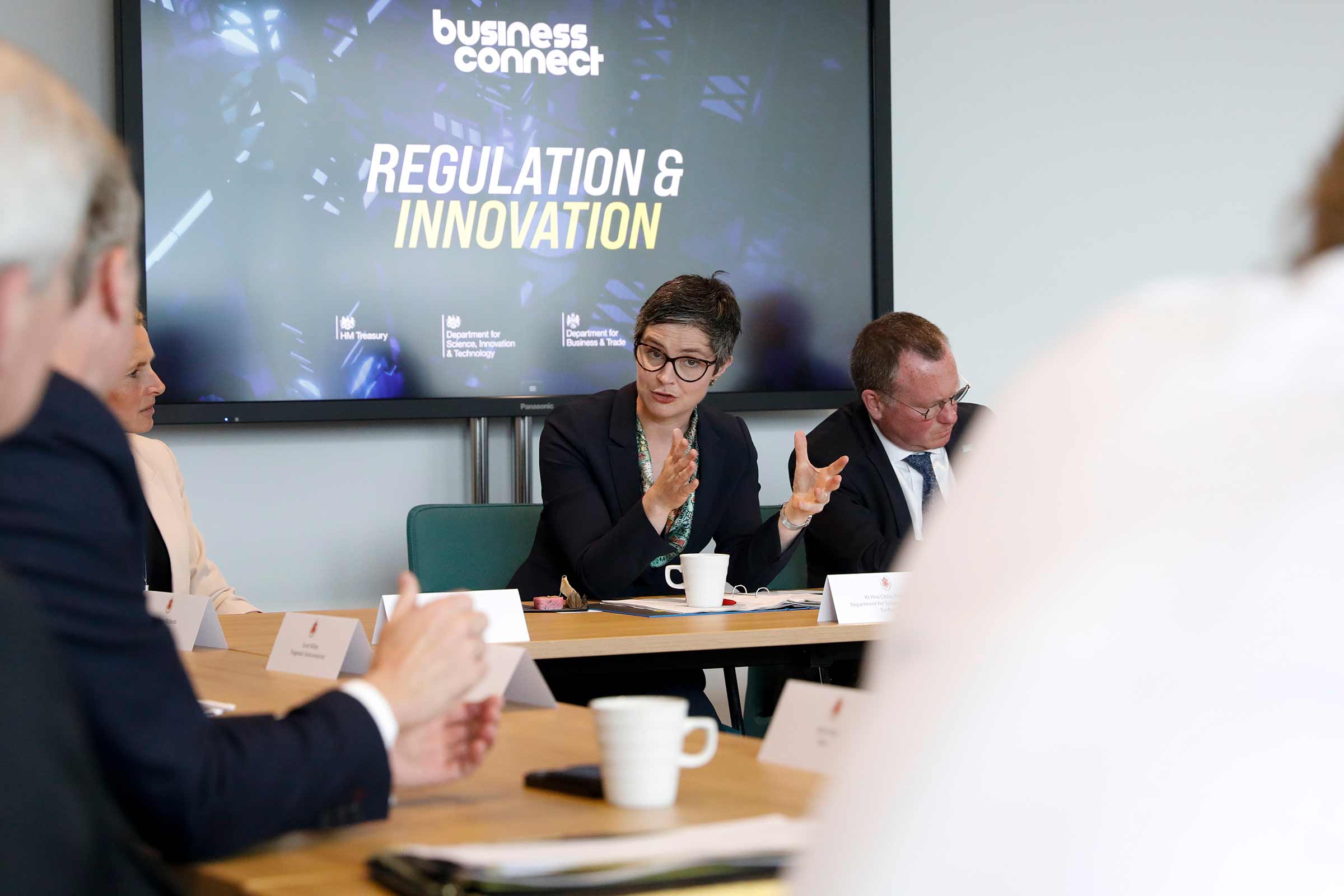 Exhibition Space
Creating Unforgettable Events
Our 120m2 modern exhibition space is flooded with natural light and high ceilings, offering the ultimate flexibility to be creative with your exhibitions and displays. Unlike many conference venues, we've rejected hot and stuffy event spaces and instead we give you the opportunity to present your work and conferences in a bright and spacious environment. Our modern and airy exhibition spaces have been created with imagination in mind. With plenty of room for your guests and exhibition displays, you have the freedom to create your own event space with few limitations.
Restaurant and Catering
Locally Sourced and Beautifully Prepared
Locally sourced and beautifully prepared, our catering services add a touch of luxury to any event or experience. We believe that high quality food and refreshments are essential for a memorable event, so we work closely with you to provide themed menus using local, seasonal produce. You have complete control over the menu choices, and we're happy to cater for all dietary needs or preferences. 
Furthermore, our offsite catering services have grown to support local businesses with limited kitchen and staff welfare facilities. We provide breakfast, lunch, dinners, appetisers, refreshments, and vending solutions with a difference. Our in-house team of chefs have developed bespoke menus that allow you to experience our delicious food and drink options both indoors and out.
All catering packages are designed to meet the needs of your specific businesses and can be tailored to suit your budget, size, and location.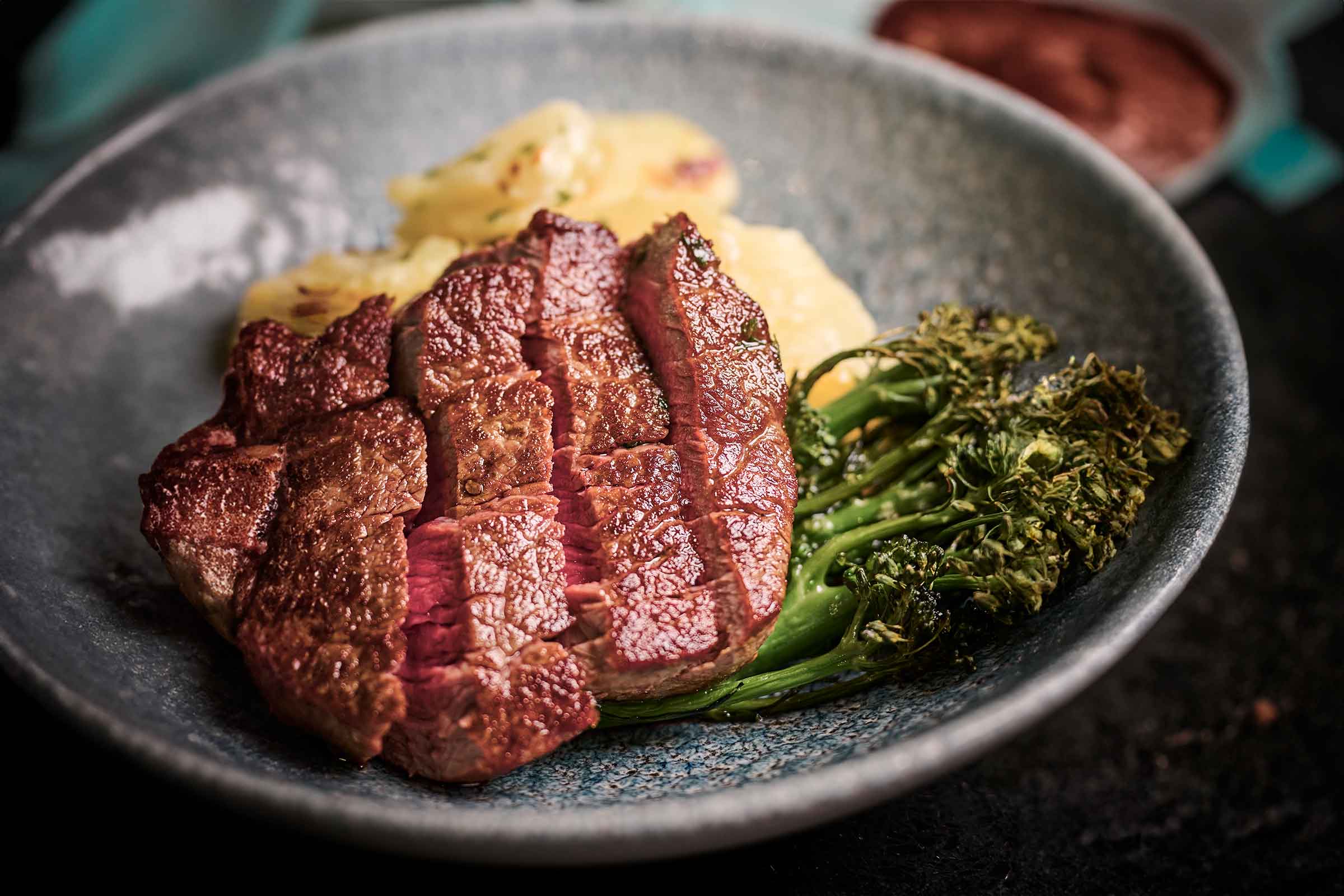 AV and Technology
Connectivity at the Forefront
We specialise in simplicity and believe technology should be as easy as connect and go. Our AV and technology offering has been built with this in mind. Each of our meeting rooms includes high speed, reliable Wi-Fi, and all the necessary tech to provide you with ultimate peace of mind. We don't do distracting messy cables, so our flat-screen displays and TVs are wirelessly connected via Wi-Fi, HDMI, or USB. Whatever your device, we have the necessary equipment to easily present your content on the big screen. 
If you're looking to hire the auditorium, we include full technical support to ensure the smooth running and success of your event. Our skilled team of technicians are always on hand within the conference venue to help with AV and technical support and can help you to manage these if required.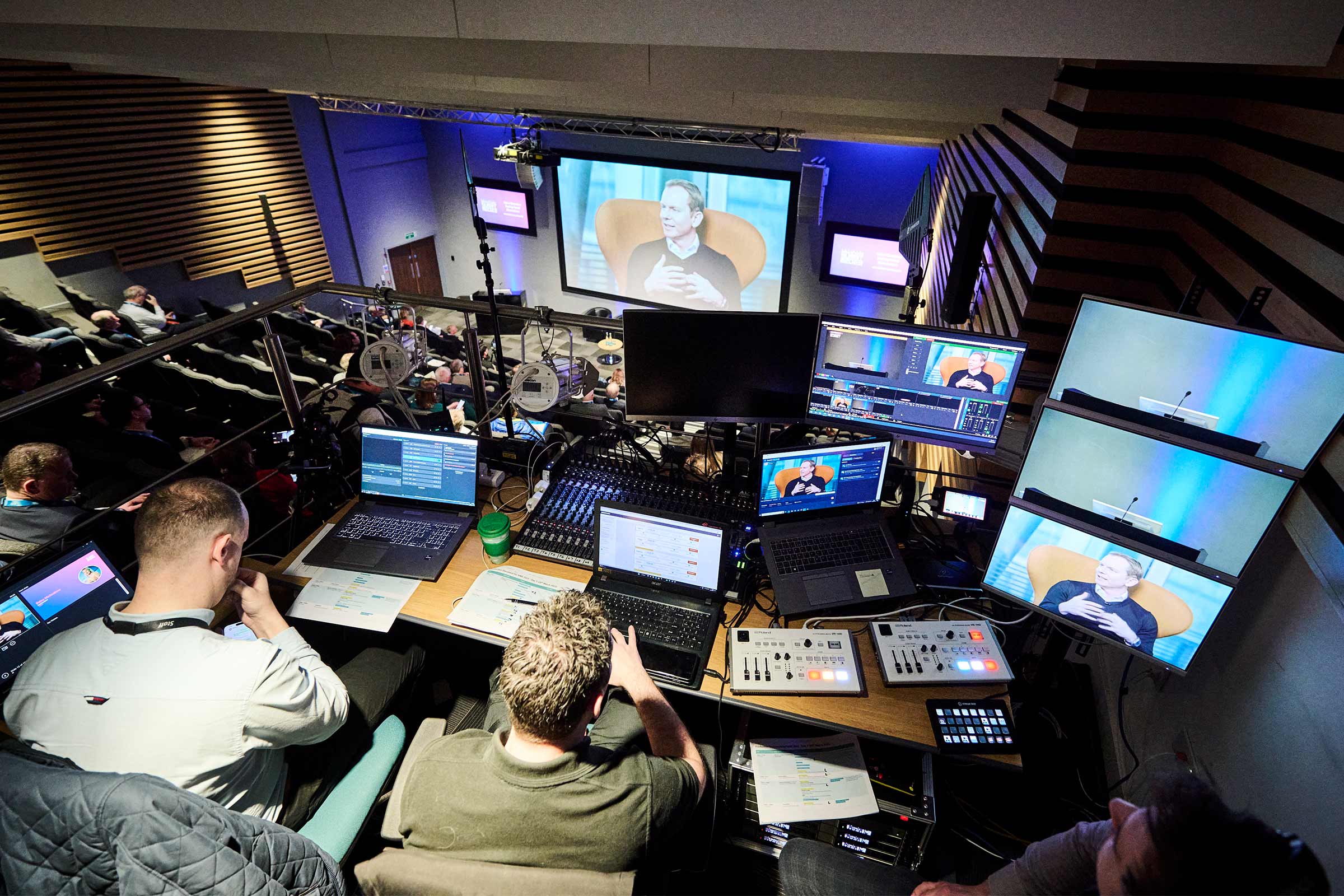 Equipment Hire
Get Everything You Require
It's always the little things that make a huge difference - especially when you're hosting an event. AV equipment is a prime example of that and that's why we take great pleasure in having a range of options that you can call on to make your event exceptional. If you're hiring a space in one of our beautiful venues, you'll be able to hire a huge range of AV equipment. This includes the choice of PA systems, stages, and 24-channel audio mixers to lecterns, lapel mics, and speakers, with a lot to choose in-between.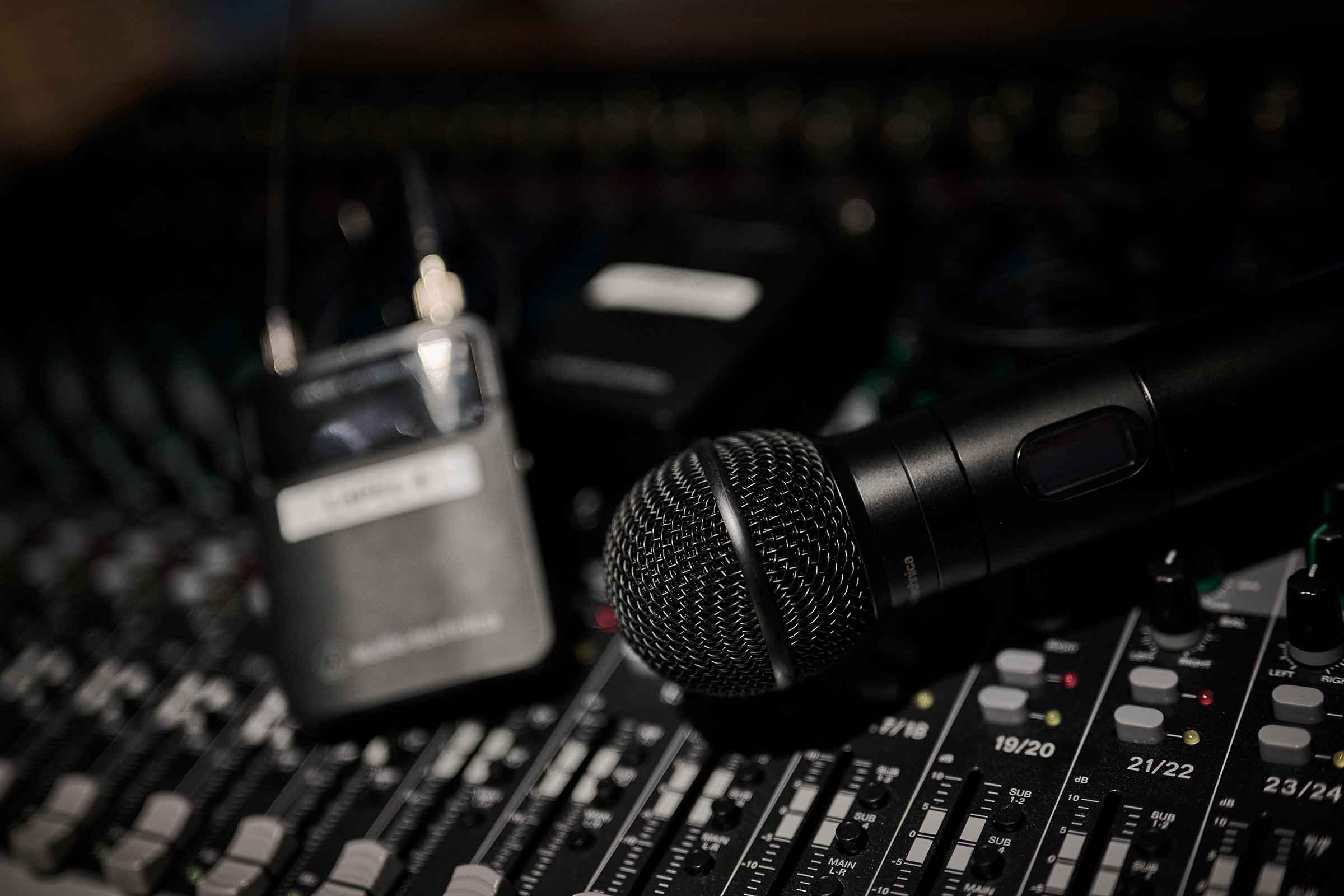 Virtual and Hybrid Events
Reach Your Virtual Audience
Since the pandemic, the need for hybrid and virtual event spaces has seen a drastic increase. Technology is what we do best, so it comes to no surprise that we've taken extraordinary steps to develop innovative solutions that keep businesses connected. Our meeting rooms and auditorium can be set up for both live and virtual audiences, and our broadcasting studios offer a safe and quiet environment for webinars, podcasts and speaking events. We also offer high-quality recording, should you wish to use your footage for marketing or personal use. Whether your business is looking to fully embrace the virtual world or would like the option to combine both in-person and hybrid and virtual events, we have a range of versatile options to meet your requirements.
Event Management
A holistic approach to delivering your event
At MTC, we adopt a unique, full-service approach to events management. Our services have evolved over time to what we are now proud to describe as a 'concierge-style' offering, where our team of experienced professionals can support you with any element of your event – including offsite from the MTC and at your own venue. From planning and project management to providing crucial support on the day, our approach is tailored to your own unique requirements, so you have everything that you need to make your event a success.
Facility and Workshop Tours
See Inside the Workshop
If you're looking to really impress your guests, you could include a workshop tour of the MTC workshops, located in the adjacent building. These feature a research and development facility that works to develop the latest manufacturing technologies and processes. This includes 3D printing, robotics, automation, and advanced manufacturing processes. 
Your delegates may want a tour of the workshops to learn more about the advanced manufacturing processes and technologies used in the facility, get a better understanding of how they're used to develop new products and processes, and to interact with engineers and technicians in the field. It can also provide a fantastic opportunity to gain insight into the industry.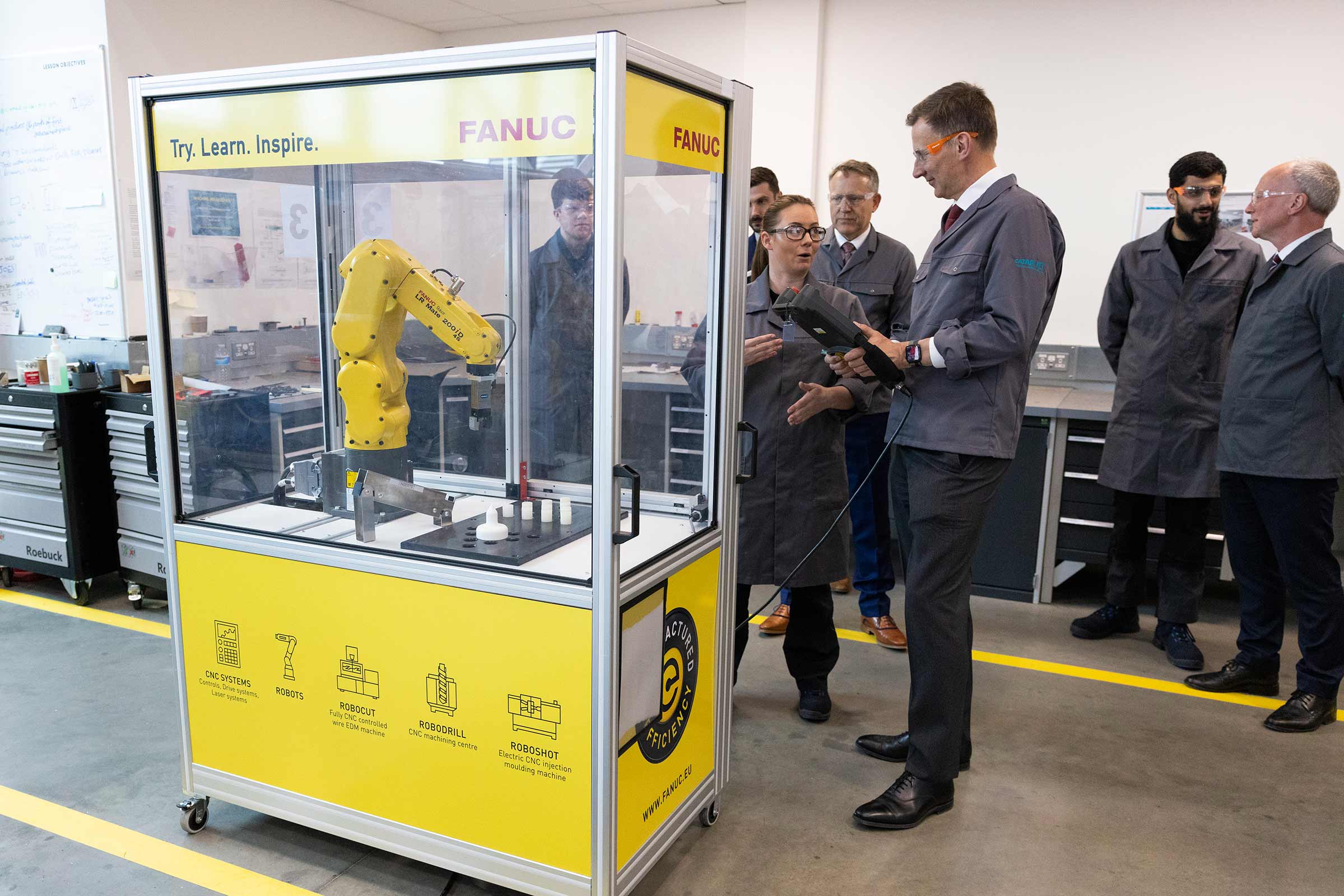 Sustainability
Creating a More Sustainable World
The MTC's drive to create a more sustainable world is central to our dedication to delivering a strong, positive impact on society. Our commitment to adopt a growing list of sustainable practices helps the MTC positively contribute towards a greener future and sets MTC Events apart as an events venue with a difference.